As much as I love summer and don't want to wish it away I can't help but thinking ahead to fall! I've been busy making my fall creations so sometimes I just can't help but be in a fall mood. As I read other blogs and posts on facebook I see alot of you are also itching for fall. I love it!
One of the ways that helps me get in the fall mood ( not like I need much help) is watching movies that take place in autumn. Some of my favorites are.......
BABY BOOM
I always wanted to live her life (after the whole NYC thing).How nice would it be if you could just quit your job, move to a gorgeous farm house in Vermont, have your own pond and apple orchard and stay home and make baby applesauce for a living! How great would that be?!
Another great fallish movie is Funny Farm! Again the movie is set in Vermont. Chevy Chase quits his job moves to a lovely country home, has his own pond and decides to write a novel! Of course things don't go as smoothly as he would like. I guess if it did it wouldn't make such a funny movie, now would it?!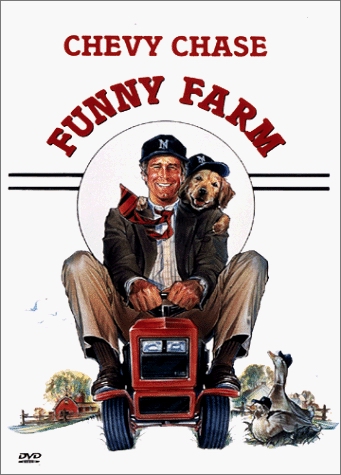 Stepmom is another movie that takes place around fall.
In this movie no one quits their job or moves to Vermont but they do have a really nice house!!
Yes, as you can see I like movies that have nice country homes in them!!
My last movie I'll share with you is my all time favorite. You've got mail!!
Although this one does not have any nice country houses in it, it does have a cute little book shop called the Shop Around the Corner. I just love that name!!
One of my favorite lines in the movies is "Don't you just love New York in the fall? It makes me want to buy school supplies. I would send you a bouquet of sharpened pencils if I knew your name and address."
I just love that line!!
Thinking of all these wonderful movies makes me want to watch them all! Maybe this weekend I will have a chance too!
I hope you all have a wonderful weekend!
Until next time,
Heather